In November 2021 we proudly became a certified B Corporation
(a 'Better Corporation') with a score of 128.4 - highest in our sector
What does this mean?
For those unfamiliar with B Corps we want to explain what this signifies. We believe it's the future of doing business.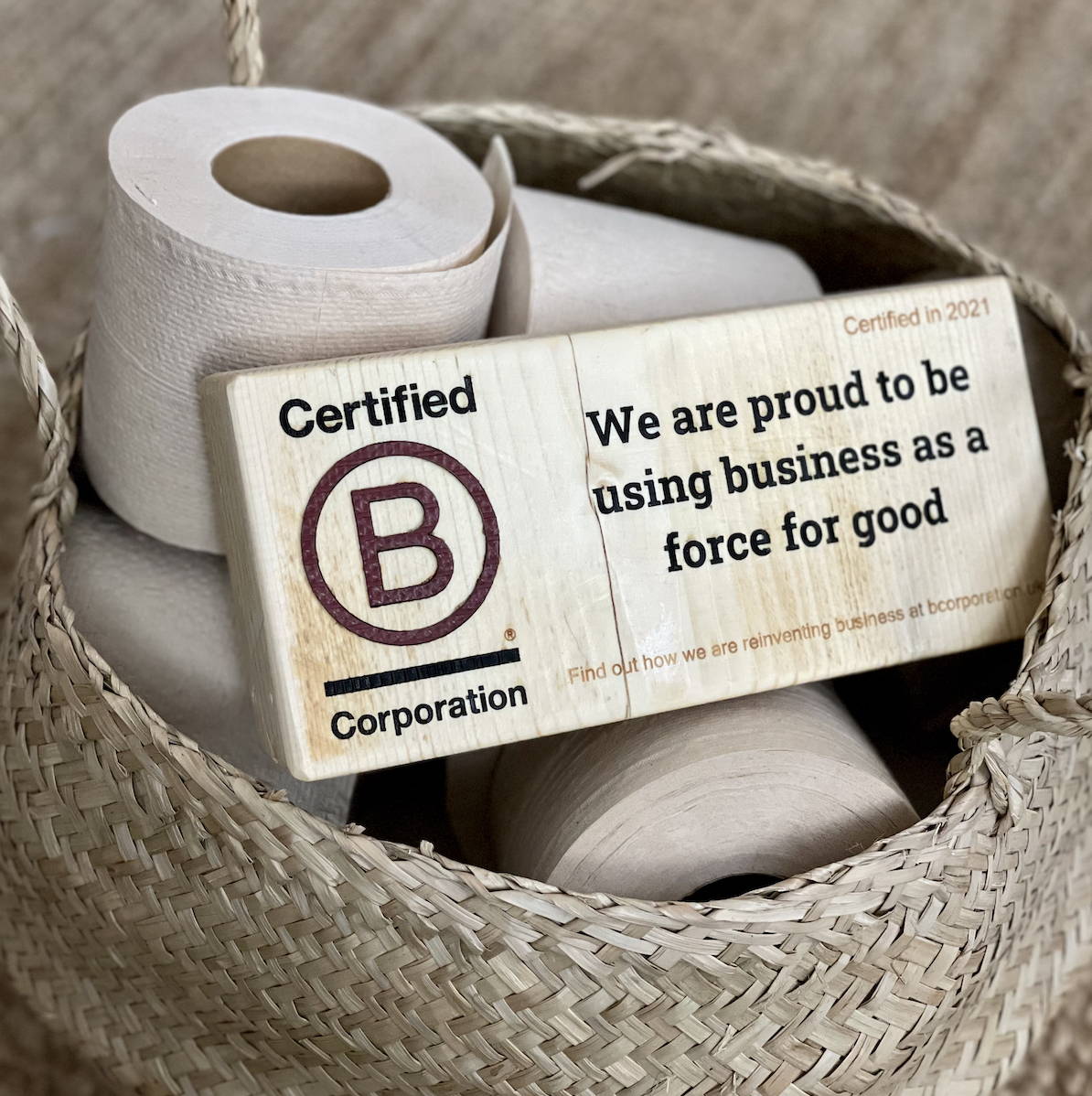 Actions speak louder than words. We believe it's important to be transparent with our customers without any greenwashing.
The B Corp certification is one of the best ways to demonstrate the truth behind our claims.
Companies with the B Corp certification are using their business as a force for good. The B Corp logo identifies companies who are genuinely acting in a responsible way and having a positive impact on the world.
We're proud to be a B Corp and as a consumer, you should feel good knowing you're buying from a company whose practices are as good as the product.
How does the scoring work?
During their assessment potential B Corps are awarded points against criteria in the five key categories. A company must obtain a minimum of 80 points to even be considered to becoming a B Corp. Once a company completes its B Corp assessment the points are verified and agreed and they are given a final score. This also allows consumers to compare the performance of companies against the B Corp criteria and for companies to strive to improve their score in future assessments. Naked Sprout achieve a B Impact points score of 128.4 – which is the highest of any tissue company in the world. We are extremely proud that our company has been built on these strong foundations in all the criteria of governance, workers, customers, community and the environment.
What does a B Corp mean for consumers?
Choosing products or services from a certified B Corp is a great way to help make a positive difference. There's a lot to consider when trying to make your lifestyle more planet friendly. There are a range of eco-certifications - such as certified vegan, soil association and forest associations. All of these are positive but none of them fully encompass what is means for a business to be both ethical and sustainable. This is where the B Corp certification comes in.
Being a B Corp means a company is considering the impact they have on the environment, their people, their customers, their suppliers and the wider community.
Fundamentally B Corp's are leading the way to make the world a better place.
What is the process to become a B Corp?
B Corp has a rigorous accreditation process where a company's performance is assessed on a points system and measured against five key categories: governance, workers, customers, community and the environment.
The process highlights the areas of weakness providing a clear roadmap for improvements and the positive sustainable and social practices that should be implemented so as to continually strive for good. Gaining a B Corp certification is not a one-time thing either, businesses have to re-certify and improve their score every 3 years. This certification allows you to spot the brands that have an incredible ethos and are continually striving to do things better.